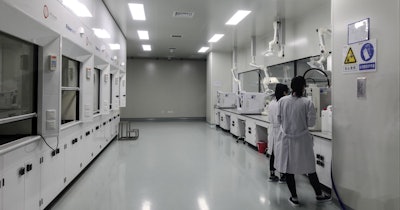 Devyser Diagnostics on Wednesday announced its plans to establish a laboratory in Atlanta for which it will seek CLIA certification.
That would enable it to obtain control of selling tests, ensure value-based pricing and improved margins, and conduct closer interaction with physicians and patients, the firm said.
"Direct contact with physicians and patients will be a critical success factor for our commercialization on the U.S. market," Theis Kipling, CCO at Devyser, said in a statement.
In parallel with its current business model, the lab will allow Devyser to offer test services from the lab to its U.S. customers, initially for its top-selling products, the company said.
Stockholm-based Devyser produces genetic test kits for laboratories. Its products are used for DNA testing for hereditary diseases, oncology, and transplantation to guide targeted cancer therapies, diagnose genetic diseases, and to assist in post-transplant follow-up.
Devyser added that it has started to recruit personnel for the new lab and it expects to initially hire five people.
The company expects to have a fully operational CLIA-certified laboratory in the second quarter of 2023.