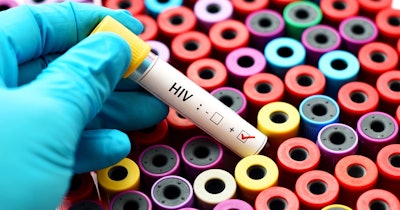 Maternal and infant health firm Maternova on Monday announced a distribution agreement with MedMira, a Nova Scotia, Canada-based developer and manufacturer of rapid diagnostic tests.
Under the agreement, Providence, RI-based Maternova will have exclusive distribution rights in Latin America and nonexclusive rights in the U.S. for MedMira's Reveal, Multiplo, and Miriad diagnostic test brands that are aimed at reducing HIV, hepatitis, syphilis, and other infectious and sexually transmitted diseases.
MedMira's Multiplo TP/HIV rapid test delivers 100% sensitivity in identifying co-infections and is helping to reduce mother-to-child transmission of syphilis and HIV, the firms said, adding that the Reveal G4 HIV rapid test provides high sensitivity and specificity as described in recent studies conducted by the Centers for Disease Control and Prevention (CDC).
"Sexually transmitted infections are a growing threat to maternal and infant health," Meg Wirth, founder and chief of strategy at Maternova, said in a statement. "MedMira's Rapid Vertical Flow platform provides tests with immediate results that are highly sensitive and specific, all of the qualities needed by clinicians. These tests will be an invaluable resource in a broad range of healthcare settings and a timely addition to Maternova's targeted distribution channels in Latin America and the United States."
Financial and other terms of the agreement were not disclosed.