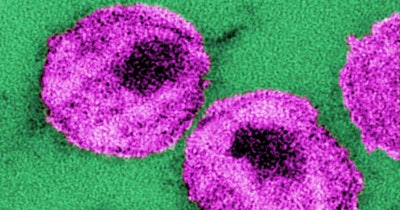 Chembio Diagnostics has received a Clinical Laboratory Improvement Amendments (CLIA) waiver from the U.S. Food and Drug Administration (FDA) for the DPP HIV-Syphilis System, the company announced on Friday.
As a result, more than 200,000 CLIA-waived point-of-care testing sites in the U.S. can now use the system to detect HIV and syphilis, Richard Eberly, Chembio's president and CEO, said in a statement.
"Rapid HIV and syphilis combination testing is now even more important to community health as the U.S. Centers for Disease Control and Prevention's most recent sexually transmitted disease [STD] surveillance data reports that STDs in the U.S. have reached all-time highs for the sixth consecutive year," he said. "Most importantly, the DPP HIV-Syphilis System offers actionable information to better manage two of the most critical threats posed by syphilis infections: the potentially lethal mother to child transmission and the increased risk of contracting HIV."
Co-infection rates of HIV and syphilis are on the rise and individuals with an active syphilis infection have an estimated two- to five-fold increased risk of contracting HIV if exposed to that virus, Chembio noted, citing the U.S. Centers for Disease Control and Prevention (CDC).
Chembio's DPP HIV-Syphilis System assists clinicians in diagnosing both HIV and syphilis while patients are still under care at the testing location. The DPP HIV-Syphilis System is a multiplex, single-use, 15-minute test that is designed, in combination with Chembio's Micro Reader analyzer, to simultaneously detect antibodies to HIV types 1 and 2 and Treponema pallidum, the bacteria that causes syphilis.
The test uses a small, 10-microliter sample of fingerstick whole blood, venous whole blood, or plasma.