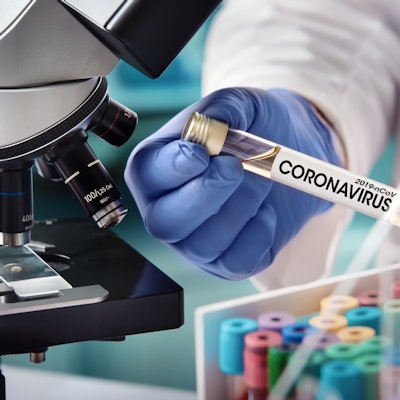 BioIQ and P23 labs have partnered to create an at-home COVID-19 test that screens a single self-collected saliva sample for SARS-CoV-2, influenza A, influenza B, and multiple other respiratory viruses.
The diagnostic tests for the novel coronavirus, influenza viruses, rhinoviruses, adenovirus, and more. It can help distinguish between symptomatic patients who need treatment for COVID-19 versus another type of respiratory ailment, a feature that will become increasingly important during the upcoming flu season.
The test runs on P23's home saliva collection technology, which received emergency use authorization from the U.S. Food and Drug Administration in May. While the emergency authorization was only for the company's TaqPath SARS-CoV-2 Assay, P23 said that it has since validated its single sample collection technology for its respiratory panel test.
In addition, BioIQ will use its technology platform to provide the multipanel tests to healthcare workers, essential workers, and employers. The comprehensive platform includes symptom assessment, telehealth consultations for results interpretation, and contract tracing, the company noted.