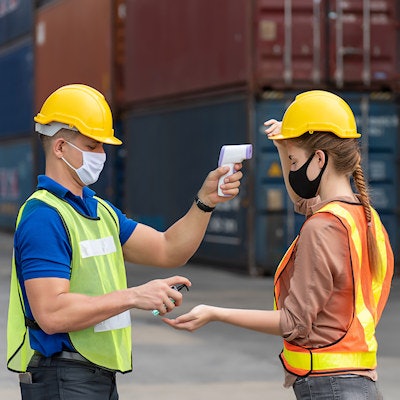 The U.S. Food and Drug Administration (FDA) has published a template to help commercial companies develop COVID-19 molecular diagnostic and antigen tests that can be used completely outside of laboratory environments and without a prescription.
The template was designed to support filings of emergency use authorizations for nonlaboratory tests during the COVID-19 pandemic. Such tests could be deployed in workplaces or schools. The aim is to spur development of tests that may be used at home, much like a pregnancy kit. Sensitivity of home tests is lower than those done in labs, but much broader access outweighs this downside, the agency said in a statement.
"We hope that with the innovation we've seen in test development, we could see tests that you could buy at a drug store, swab your nose or collect saliva, run the test, and receive results within minutes at home, once these tests become available," FDA Commissioner Dr. Stephen Hahn said.
Other recent initiatives aimed at expanding the range of testing options as states reopen economies include emergency authorizations for asymptomatic testing and pooled testing of samples for up to five individual swab specimens.