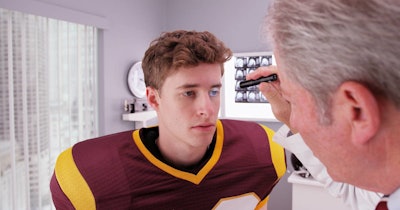 BioMérieux has obtained the CE Mark for its assay to detect two biomarkers associated with mild traumatic brain injury (mTBI).
In a statement, the company said that commercial launch of the test in selected European, North African, and South American markets is planned for the last quarter of 2023; the firm plans to launch the test in the rest of the world throughout 2024 and 2025.
The BioMérieux Vidas TBI (GFAP, UCH-L1) test, which runs on the firm's Vidas 3 and Vidas Kube immunoanalyzers, measures the concentration of GFAP and UCH-L1, two biomarkers that are released into the bloodstream for up to 12 hours following a brain injury.
While 70% to 90% of TBIs are considered mild, they are one of the most frequent reasons for ED visits and affect 69 million people globally per year.
Vidas TBI test results can be used along with other clinical data to aid in ruling out intracranial lesions, possibly eliminating unnecessary CT scans or other costly or invasive procedures in the emergency department.
"While head CT-scans are mandatory in all moderate and severe TBI cases, ED physicians often use scans in initial evaluation of mTBI cases to detect potential post-traumatic intracranial lesions [ICLs]. However, ICLs are typically present in less than 10% of mTBI patients, so a significant number of these scans could be avoided," BioMérieux said in a statement.
BioMérieux signed an agreement with Banyan Biomarkers in 2017 to commercialize Banyan's TBI assay. In 2018, Banyan's GFAP and UCH-L1 biomarker-based brain trauma indicator test received U.S. Food and Drug Administration (FDA) clearance.