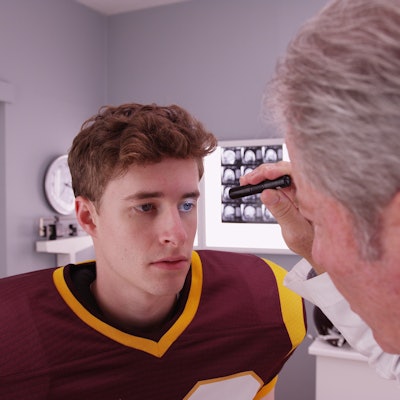 Abbott has received 510(k) clearance from the U.S. Food and Drug Administration (FDA) for a rapid blood test to assist with the diagnosis of concussions and other mild traumatic brain injuries.
The test identifies and measures specific proteins that are present in the blood after a traumatic brain injury. Clinicians can use the diagnostic to confirm or rule out the need for CT scans, according to Abbott.
The test uses plasma extracted from a small blood sample and runs on Abbott's handheld i-Stat Alinity platform. It can deliver results within 15 minutes of placing the plasma in the test cartridge, the company noted.
Abbott is also developing a whole blood test to help diagnose concussion at bedside and eliminate the need to separate plasma. The ultimate vision is to eventually create a 15-minute portable test that can be used in locations where people experience head injuries, such as at sporting events.
In addition, Abbott received the FDA breakthrough designation for a traumatic brain injury test to run on its Alinity i and Architect core laboratory instruments. The designation furthers its goal to provide concussion and traumatic brain injury analysis in additional healthcare settings.