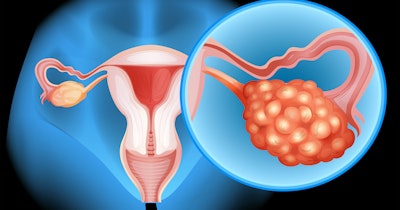 Aspira Women's Health on Tuesday announced that its OvaSuite commercially available ovarian cancer risk assessment blood tests should fall under the recommended coverage expansion in the 2023 Omnibus Spending Bill.
The bill, passed by Congress and currently awaiting President Biden's signature, contains language directing the Center for Medicare & Medicaid Services (CMS) to cover multimarker tests for ovarian cancer, significantly increasing access to this testing. In addition, according to Aspira, the Medicare and Medicaid testing expansion would encourage commercial insurers to adopt similar coverage policies.
Aspira also announced that it has expanded Ova1Plus Medicaid access to Virginia, Alabama, Maine, Pennsylvania, and Rhode Island in 2022, bringing the total of states in which Aspira has secured Medicaid coverage to 27 -- representing 77% of all Medicaid patients.
Aspira further said that the American Medical Association (AMA) has assigned a proprietary laboratory assay (PLA) code for OvaWatch, its noninvasive ovarian cancer risk assessment test; the PLA code will be used to bill all payers effective April 1, 2023. OvaWatch is a multivariate index assay with a negative predictive value (NPV) of 99% intended for use in the initial clinical assessment of ovarian cancer risk in women with benign or indeterminate adnexal masses.