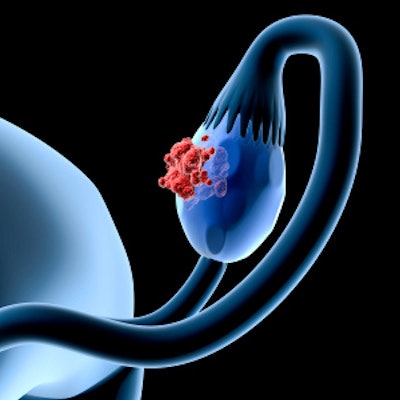 Aspira Women's Health has announced the results of a study in the International Journal of Environmental Research and Public Health about the use of its multivariate index assay, Mia2g (Overa), in the detection of ovarian cancer in Filipino women.
Researchers prospectively compared various diagnostic methods, including ultrasound/IOTA (International Ovarian Tumor Analysis Rules), the biomarker CA-125, and Overa, evaluating them for their ability to detect ovarian cancer. The results were correlated with surgical findings.
The data showed that Mia2g (Overa) exhibited the best overall performance in detecting ovarian cancer with a sensitivity of about 92%, regardless of menopausal status, compared to CA-125 with a sensitivity of about 77%, Aspira said.
Notably, Mia2g (Overa) was shown to be more sensitive in detecting early-stage disease for this population. It demonstrated 92% early-stage sensitivity in comparison to CA-125 at 74%, according to Aspira.
Additionally, the assay had the best overall performance of all individual classifiers, including in some of the groups in which it is most difficult to detect cancer, including premenopausal women, the firm said.
The study concluded that incorporating Mia2g (Overa) instead of CA-125 into clinical assessment would increase the detection of early-stage ovarian cancers, regardless of menopausal status.