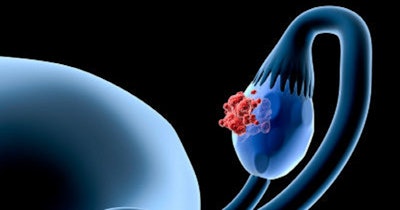 Aspira Women's Health on Tuesday announced the commercial launch of OvaWatch, its noninvasive blood-based test for assessing ovarian cancer risk in people with adnexal masses.
Doctors in the U.S. will be able to order OvaWatch for their patients beginning December 1, except in New York. Aspira expects OvaWatch to be available in New York upon acceptance of its August 2022 submission.
OvaWatch, part of Aspira's OvaSuite portfolio of ovarian cancer risk assessment tests, is a multivariate index assay to rule out malignancy in women with adnexal masses which have been initially assessed as indeterminate or benign. OvaWatch uses a proprietary algorithm and seven biomarkers, combined with individual risk factors such as menopause status, to assess risk of malignancy, with a negative predictive value of 99%.
"For the first time, physicians can order a test that allows them to confidently develop a medical management plan for all adnexal masses," Ryan Phan, PhD, chief scientific officer at Aspira, said in a statement. "We believe widespread use of OvaWatch will significantly advance early-stage detection of ovarian cancer and improve the medical management of lower-risk pelvic masses."