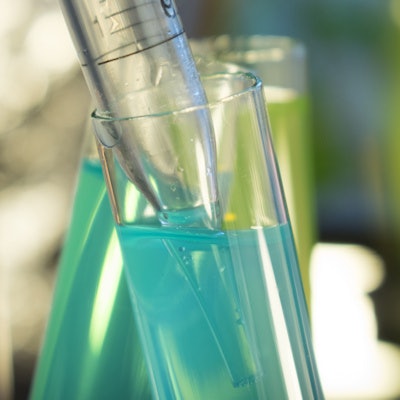 Foundation Medicine is set to present data supporting its cancer diagnostics and the tumor mutational burden (TMB) biomarker at the American Society of Clinical Oncology (ASCO) meeting, set for May 31 to June 4.
In one presentation at the meeting, the company will show tumor mutational burden as part of comprehensive genomic profiling was useful for predicting tumor responsiveness to immunotherapy in a study of 3,800 women with three kinds of metastatic breast cancer: HER2-negative (ER-positive/HER2-negative), HER2-amplified, and triple-negative breast cancer. The study outlined the percentage of women with TMB mutations over 10 or 20 mutations per megabase, but it did not correlate genetic status with outcomes.
The company will also present data for a sequencing study in non-small cell lung cancer, which it said will show that "combining the biomarkers TMB and PD-L1 expression can predict response to immunotherapy better than either of these markers alone, reinforcing the importance of testing patients for both biomarkers to inform treatment strategies."
The 2018 ASCO meeting was marked by data from studies of valuable "checkpoint" immunotherapies, with non-small cell lung cancer a particular focus, due to the extraordinarily high value for pharmaceutical companies. The lack of positive development for other checkpoint drugs has fueled more interest in combinations but also personalized approaches.
City of Hope lung cancer specialist Dr. Jack West told LabPulse.com that while evidence supports better outcomes to immunotherapy with TMB, there are caveats.
"Relatively few oncologists, including thoracic oncology specialists, feel compelled to order TMB as a specific test, as it is not an established standard of care and still does not have evidence to support its use in clinical practice for changing treatment plans or clinical outcomes," West said. "I would say the most common setting for getting a TMB result is when it is bundled in with an NGS [next-generation sequencing] report, as with Foundation Medicine."
TMB then and now
Tumor mutational burden had emerged as a hot topic as a new biomarker for high-priced immunotherapies at the American Association for Cancer Research (AACR) and ASCO annual meetings in 2018. Prior to that, expression of PD-L1 was the mainstay as a marker of response, but it was very imprecise. PD-L1 had been controversial from its start but took hold as the best available biomarker for response to immunotherapy. The drugs were working but only in some patients and with some cancers.
In an email exchange with LabPulse.com on May 19, Yale pathologist Dr. David Rimm, PhD, who was a discussant at the AACR meeting in 2018, had some concerns. Data that have come out in the last year suggest that "TMB is potentially valuable in the circulating blood, but probably not valuable as companion diagnostic test for tumor tissue," he said.