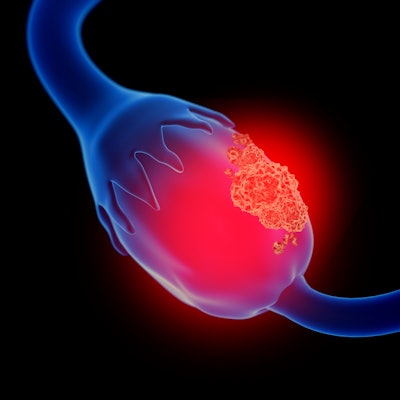 The FoundationOne CDx genomic profiling tumor test is now cleared by the U.S. Food and Drug Administration (FDA) for guiding the use of the poly (ADP-ribose) polymerase (PARP) inhibitor olaparib (Lynparza) in the first-line treatment of ovarian cancer.
The test helps identify patients with germline and somatic BRCA1 and BRCA2 mutations, who tend to respond better to treatment with PARP inhibitors. Lynparza (AstraZeneca/Merck) was approved by the FDA in December 2018 for use as a first-line maintenance treatment in BRCA-mutated patients as a means of extending the benefit of platinum-based chemotherapy, having previously been cleared for use more broadly in later stages of disease.
BRCA mutations are also associated with response in other solid tumor types targeted with PARP treatment, including breast cancer and prostate cancer.
The company noted that its test analyzes all genes in solid tumors that are cited in professional guidelines and that it may be used with 18 FDA-approved targeted therapies.