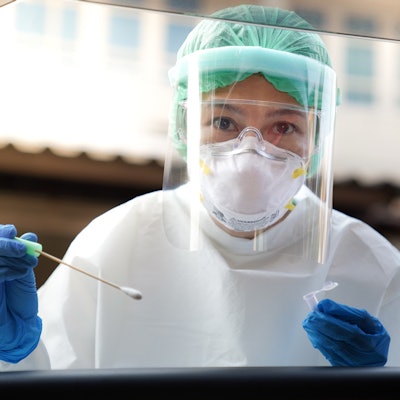 U.S. pharmacy chain Rite Aid is set to nearly triple its number of testing sites and is broadening its testing criteria to include adults who are asymptomatic.
Beginning on May 11, the retailer will add 46 no-charge testing sites, including many drive-through testing sites. The additional sites raise the number of Rite Aid testing locations to 71 stores in 12 U.S. states.
Rite Aid said that it is also expanding its testing criteria to include adults who are not exhibiting any COVID-19 symptoms, in line with guidance from the U.S. Centers for Disease Control and Prevention. Patients are eligible for the retailer's self-swab nasal tests if they are at least 18 years old and can provide government-issued identification, the company noted.
In a bid to expand COVID-19 testing to up to 10,000 tests per day, the retailer has partnered with Alphabet subsidiary Verily Life Sciences. Verily will provide screening, scheduling, and results for adults who participate in Rite Aid's screening program. In addition, the national clinician network PWNHealth will provide clinical oversight of the testing program.