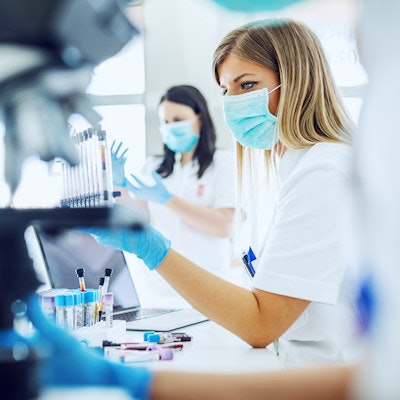 Quest Diagnostics on Wednesday announced the availability of a lab-developed molecular diagnostic test to aid in the diagnosis of infection with the monkeypox virus.
The service will be available nationwide, with the exception of New York state, where Quest anticipates it will be available later if the New York Department of Health approves the laboratory-developed test.
Quest noted that its dual-target real-time PCR test aids in the qualitative detection and differentiation of monkeypox virus (West African clade) DNA from other non-variola orthopoxviruses.
Developed by the company's research and development team, the test was validated under CLIA federal regulations and is being performed at the company's laboratory in San Juan Capistrano, Calif.
The firm said it will be able to perform approximately 30,000 tests a week by the end of July. Quest added that it has plans to launch the U.S. Center for Disease Control and Prevention's (CDC's) orthopoxvirus test in the first half of August.
Physicians can order the Quest Diagnostics lab test beginning today and the CDC orthopoxvirus test in the first half of August.