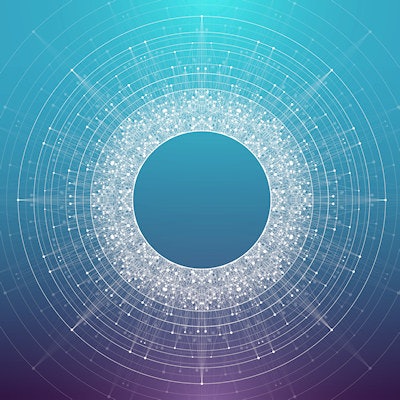 Whole-genome sequencing led to a new diagnosis for 25% of people with rare, undiagnosed diseases and could help diagnose conditions missed with traditional diagnostic methods, according to a November 11 study in the New England Journal of Medicine.
In a pilot study, the genes of nearly 5,000 people with rare, undiagnosed diseases were analyzed by researchers from Genomics England and Queen Mary University of London partnered with the National Institute for Health Research BioResource. The group claimed the project was the first to analyze the diagnostic and clinical effect of whole-genome sequencing for a wide range of rare diseases within a national healthcare system -- in this instance, the U.K. National Health Service (NHS).
"This is the first time that whole-genome sequencing has been directly embedded into rare disease diagnostics in a healthcare system like the NHS and applied at scale across the full breadth of rare disease," according to Damian Smedley, PhD, one of the study authors and a professor in computational genomics at Queen Mary University of London. "Our novel software, together with collection of detailed clinical data, was key to us being able to solve the 'needle in a haystack' challenge of finding the cause of a rare disease patient's condition amongst the millions of variants in every genome."
Approximately 10,000 rare diseases affect 6% of the population in Western societies and the majority of these patients remain without a diagnosis following standard diagnostic testing. In an effort to change that, Genomics England and NHS England started the 100,000 Genomes Project in 2013 to sequence 100,000 whole genomes from NHS patients and their families.

Smedley and colleagues used data from the genome project to analyze the genes of 4,660 people from 2,183 families via sequencing from Illumina. The researchers found not only did whole-genome sequencing unearth a new diagnosis for nearly a quarter of the participants, but 14% of these diagnoses were located in regions that would be missed by conventional methods, including other genomic sequences.
"Historically, diagnosis of rare diseases has often been reliant on clinicians doing multiple different targeted tests -- an approach that can delay diagnosis and access to more tailored care," Dr. Richard Scott, the chief medical officer at Genomics England, said.
The conditions that were analyzed in the study included intellectual disability and vision and hearing disorders, as well as issues such as kidney disease. The high performance of whole-genome sequencing (a 40% to 55% diagnostic yield) convinced officials to use it to diagnose specific, rare diseases as part of the new NHS National Genomic Test Directory, according to a press release.
"This study makes the case for healthcare systems worldwide to adopt whole-genome sequencing as the genetic test of choice for rare disease patients," Smedley said.
The study highlights the importance of whole-genome sequencing in healthcare, according to Dame Sue Hill, PhD, the chief scientific officer for England and the senior responsible officer for NHS Genomics. Whole-genome sequencing can lead to faster, more comprehensive diagnoses for individuals with rare diseases, she said.