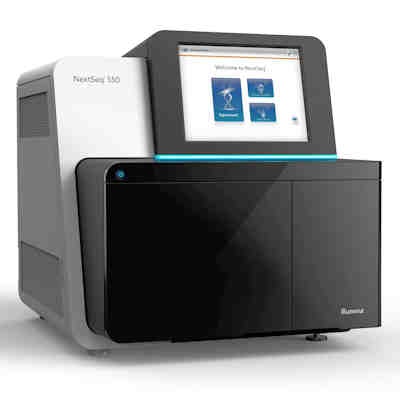 Illumina on Wednesday announced the launch of a next-generation sequencing (NGS)-based research-use-only test for homologous recombination deficiency that it has developed with Merck.
The test will be made available globally outside the U.S. and Japan and enable researchers to unlock deeper insights about the tumor genome by identifying genetic mutations used in the evaluation of homologous recombination deficiency (HRD), Illumina said.
HRD is a genomic signature produced when cells are unable to effectively repair double-stranded DNA breaks. When this occurs, cells rely on alternative, error-prone DNA repair mechanisms, which may lead to genomic instability and, eventually, tumor formation.
The assay, known as the TruSight Oncology 500 HRD test, uses Illumina NGS technology and validated HRD technology from Myriad Genetics. It enables labs to accurately detect genomic instability and analyze more than 500 genes simultaneously, including those relevant to HRD status, Illumina said.
"HRD status has emerged as an important biomarker in tumors that harbor high levels of DNA damage, such as ovarian, breast, prostate, and pancreatic cancers," Phil Febbo, MD, chief medical officer at Illumina, said in a statement.