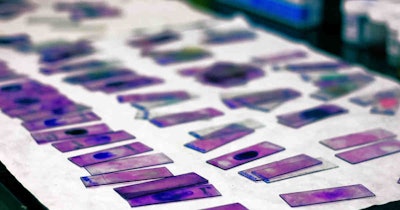 Versant Diagnostics, an independent physician services company, on Monday announced that it has inked a collaboration agreement with In-Office Pathology (IOP), a Nantucket, MA-based specialist in building in-office laboratories.
Financial and other terms of the agreement were not disclosed.
As part of the collaboration, Versant will offer pathology services to IOP's network of in-office labs, and IOP will build laboratories at select Versant specialty clinics and physician practices.
The companies will provide "full-service solutions including the lab buildout, a digital scanner, and subspecialty pathologists for clinics and physician practices," John Horton, vice president of sales and marketing at Versant, said in a statement.
Oak Brook, IL-based Versant said that it aims to capitalize on digital pathology in specialty clinics and has an aggressive development strategy. Last July, it announced the acquisitions of Pathology Consultants of Chicago and the ongoing assets and operations of Elgin Laboratory Physicians, also in Chicago.