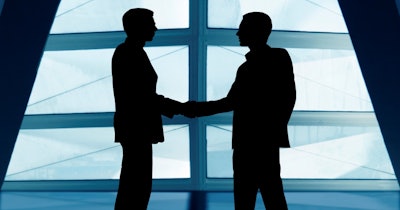 Independent physicians services group Versant Diagnostics is collaborating with Bangor, ME-based Dahl-Chase Pathology Associates and Diagnostic Services.
The partnership is part of a growth strategy for Texas-based Versant Diagnostics, which has more partnerships planned with independent pathology groups with varying subspecialties for 2023 and 2024.
With a focus on anatomic and digital pathology, Versant seeks to help its partner practices grow and convert to digital pathology systems while the providers have access to Versant's pathologists.
Financial and other terms of the agreement were not disclosed.
Founded in 1971, Dahl-Chase provides hospitals and physician's offices with surgical pathology, histology, immunohistochemistry, cytology, flow cytometry, and molecular diagnostics services.
"We believe Dahl-Chase has built a strong legacy as a trusted diagnostics and pathology resource for more than 50 years," says Jim Billington, CEO of Versant Diagnostics in a statement. "They align perfectly with our mission of combining a talented and diverse team of subspecialized pathologists with dynamic growth strategies and cutting-edge technology. This partnership is a perfect fit for Versant."
Iron Path Capital has provided backing for Versant's strategy, while Advanced Strategic Partners Financial has provided advisory services to Dahl-Chase for this transaction.