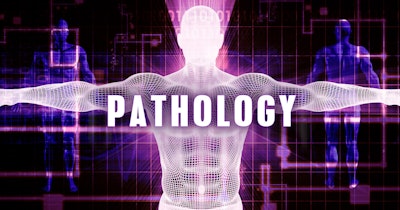 Seattle-based Alpenglow Biosciences on Wednesday announced a collaboration with Mayo Clinic to adopt the firm's 3D spatial biology platform with the aim of accelerating drug development and advancing clinical diagnostics.
Alpenglow has developed an end-to-end 3D spatial biology solution including high-throughput 3D imaging, cloud-based, GPU-accelerated bioinformatics pipelines, and artificial intelligence (AI)-powered spatial analysis.
In collaboration with Mayo Clinic, the firm will describe the application of the 3D spatial biology platform in an abstract at the American Association for Cancer Research (AACR) Annual Meeting 2023 to be held in Orlando, FL, from April 14 to April 19. Specifically, the abstract describes the platform's application to analyze human lung cancer samples from patients treated with immunotherapy, revealing 3D spatial insights that the team aims to correlate with treatment response, Alpenglow said.
"Tissue contains incredible insights into disease processes and therapeutic mechanisms of action, but the problem is we miss 99% of that information with traditional slide-based pathology," Dr. Nicholas Reder, CEO and co-founder of Alpenglow, said in a statement.
Innovations in pathology have tended to focus on the digitization of 2D slides, automated slide scanning, and AI analysis of thin digitized sections. Alpenglow Biosciences technology cuts out slides and goes directly to digital analysis with 3D imaging and AI-powered insights, the firm added.
Alpenglow said that its technology not only uncovers the missing information by digitizing tissues with subcellular resolution, but it also generates insights on the vast amounts of data with the assistance of AI.