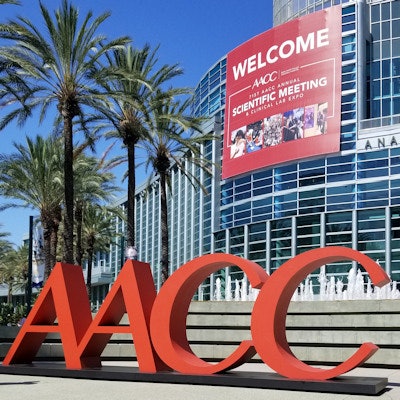 The American Association for Clinical Chemistry (AACC) issued a statement on September 17 that urges Congress to provide more funding for clinical laboratory training programs as a way to prepare for future public health emergencies like the COVID-19 pandemic.
"In spite of labs' heroic efforts to meet the demand for coronavirus testing in the U.S., the country's overall testing capacity continues to fall short of the levels needed to help contain the pandemic," the organization said.
Inadequate capacity is due to lack of staff, with 58% of labs reporting this problem, according to the AACC. Training programs have declined from 720 in 1990 to 608 in 2020, a decrease of 15%.
"Over the next 10 years, clinical laboratories will need approximately 7,000 new medical laboratory scientists annually, but laboratory training programs currently only graduate 6,000 students a year, leaving a sizeable deficit," the AACC said. "To reverse this trend and ensure that labs have sufficient qualified staff, AACC urges Congress to restore federal funding for medical laboratory scientist training programs."
The AACC also suggested that Congress set aside funding for hospitals or reference labs that offer clinical testing rotations to medical laboratory science students and that it creates a loan forgiveness program for clinical laboratory professionals who work in underserved areas.