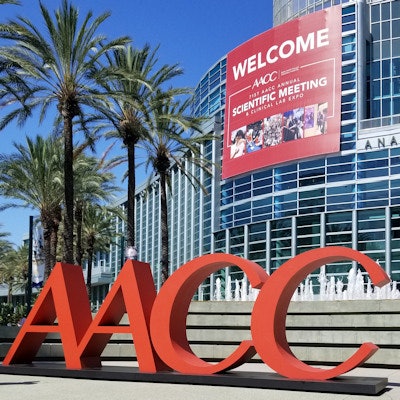 The American Association for Clinical Chemistry (AACC) is moving the location of its annual meeting from Anaheim, CA, to Atlanta and is shifting the date back one week in September. The AACC made the decision because of stringent COVID-19 lockdown requirements in California.
On the other hand, the convention center in Atlanta is open and is already holding large meetings, Grenache said. The facility has implemented a number of safety protocols, including programs for cleaning, disinfection, and infectious disease prevention with "highly informed" cleaning professionals who are trained for outbreak and infectious disease preparation and response.
The AACC is also shifting the dates of the meeting back a week to accommodate the new location. AACC 2021 will be held September 26-30, Grenache noted.
"Conducting a safe and healthy in-person meeting is of the utmost importance to AACC and we believe that this move to Atlanta will ensure that meeting attendees and exhibitors can confidently enjoy the live learning and camaraderie at the AACC Annual Scientific Meeting & Clinical Lab Expo," Grenache said.
Like many organizations, the AACC was forced to shift its 2020 annual meeting to a virtual format due to the COVID-19 pandemic. The show was originally scheduled to be held in Chicago in July, but the group postponed the date to December in hopes that an in-person meeting could be held at that time. A few months later the group announced that the December show would be an all-virtual event.