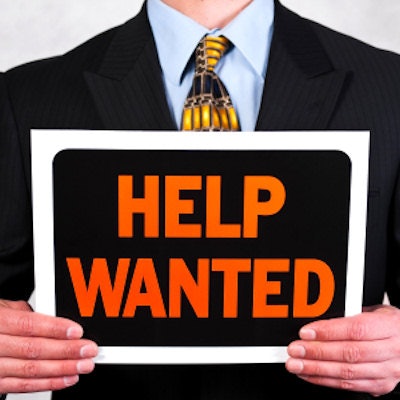 Demand for pathologists in the U.S. is strong, contrary to some negative reports, according to a survey of practices by the College of American Pathologists (CAP) published online January 23 in the Archives of Pathology & Laboratory Medicine.
The report reflects responses from leaders of pathology practices surveyed in 2017 about a range of issues related to staffing levels, including hiring, skills wanted, and the replacement of retirees.
Of the survey participants, 253 -- at least 17% of the estimated 1,400 to 1,500 pathology practices in the U.S. -- had responded to questions about staffing levels. The distribution was varied in terms of practice size, with small and large groups represented. For example, 41.9% hailed from groups that included two to five full-time equivalent (FTE) pathologists and 13.4% belonged to groups with 11 to 25 FTEs.
The survey suggests a positive outlook on the job market for pathologists, with the addition of 246 FTEs, 60 FTE cuts, and a net of 187 FTEs added for the year. CAP had presented some of the findings from the survey of practice leaders at its annual meeting in Orlando, FL, in September 2019.
"This hiring was not limited to larger, academic-based practices, but also occurred among smaller practices and practices based in nonacademic hospitals, independent laboratories, and other settings," noted David Gross, PhD, director of the Policy Roundtable at CAP, and colleagues.
The authors see the pathology employment picture as healthy, and they noted that practice leaders also indicated they would be filling more positions in the next three years (2018-2020) than the number of jobs that would be lost through the retirement of pathologists.
"Our findings support the proposition that the demand for pathologists is strong, at least at the current time," Gross and colleagues wrote.
CAP has stepped up its activities related to the provision of information about the job market amid pessimism on job prospects, which some fear will become a self-fulfilling prophecy and have a damaging effect on the specialty. A report in JAMA Network Open in May 2019 charted a steep decline in the number of active pathologists in the U.S. between 2007 and 2017.
In October 2019, CAP published a job relocation survey showing that the employment market for pathologists was stable. In the survey, 45.5% of those who provided responses on staffing levels reported plans to hire at least one pathologist in 2017. Another CAP practice survey is slated to be conducted this year.
Expectations for hiring and retiring, by practice setting (n = 209)
Setting
No. of responses
No. of FTE pathologists expected to be hired
No. of FTE pathologists expected to retire
Academic medical centers
45
124
77
Nonacademic hospitals/medical centers
113
103
90
Independent laboratories
45
37
26
Central labs
3
10
3
Government/military
15
15.5
9.5
Forensic/medical examiner
7
8
5
Source: Gross et al,
Arch Pathol Lab Med.