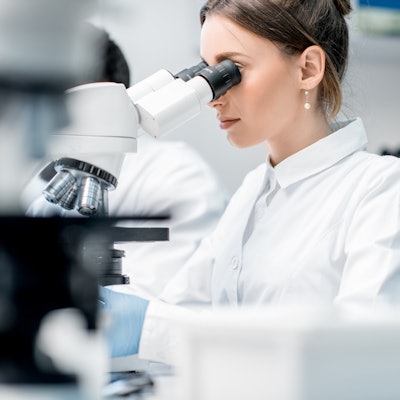 The College of American Pathologists (CAP) announced that its lobbying efforts with the federal government have been successful in allowing pathologists to work remotely during the COVID-19 pandemic.
Through a waiver, pathologists have regulatory flexibility in terms of where they work, with temporary relief from the CLIA regulations, which require pathologists to perform diagnostic tests at certified facilities.
Consistent with what's been done during other health emergencies, the U.S. Centers for Medicare and Medicaid Services (CMS) will also exercise enforcement discretion when it comes to the CLIA regulation requiring that cytology slide preparations be evaluated on the premises of a laboratory certified to conduct testing in the subspecialty of cytology. The agency will not enforce the regulation that requires a separate certificate for laboratories that are located at temporary testing sites. This will not be enforced if the designated primary site or home base has a CLIA certificate and the work being performed at the temporary sites falls within the parameters of the primary site's certificate.