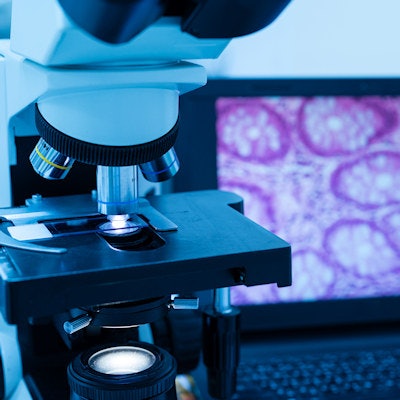 Paige and Sonora Quest Laboratories announced on Thursday that they have formed a partnership to implement a digital pathology workflow in Sonora Quest's laboratories in Arizona.
The goal of the digital transformation project is to improve current diagnostic workflows and accelerate precision diagnoses for patients across Arizona, the firms said.
Under the partnership, Paige will provide Sonora Quest with the suite of its artificial intelligence (AI)-enabled digital pathology solutions, including the FullFocus viewer, Paige Prostate Detect, and Paige Breast.
"Our ultimate goal is to accelerate workflows for the lab and help clinicians confirm a diagnosis to get a patient the right course of treatment as quickly as humanly possible," Sonora Quest President and CEO David Dexter said in a statement.
Financial and other terms of the partnership were not disclosed.
Paige Prostate Detect is the first AI-based pathology product to receive de novo marketing authorization from the U.S. Food and Drug Administration (FDA), allowing in vitro diagnostic (IVD) use with the firm's FDA-cleared FullFocus digital pathology viewer.