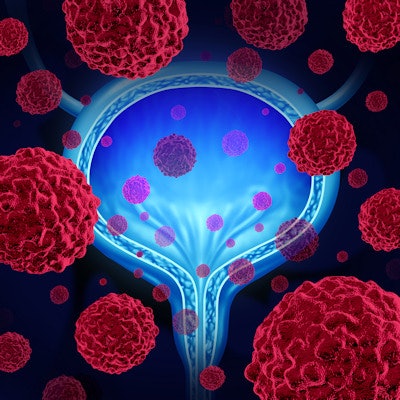 Paige on Wednesday announced a collaboration with Janssen Research & Development to evaluate the potential of a hematoxylin and eosin (H&E) and artificial intelligence (AI)-based biomarker test.
Developed by Janssen, the test is a first-of-its-kind screening tool to predict the occurrence of actionable genomic alterations, Paige said.
The tool is designed to predict the presence of certain actionable alterations in the fibroblast growth factor receptor (FGFR) genes in patients with advanced urothelial cancer, also known as bladder cancer.
With the collaboration, the firms aim to improve rates of confirmatory molecular testing and accelerate recruitment of patients into biomarker-driven clinical trials that are enrolling patients with certain tumor FGFR mutations, Paige said.
The technology is currently being evaluated in Janssen's clinical trials to screen for FGFR gene alterations in adult patients with advanced urothelial cancer using the Paige Platform, a digital pathology software platform.