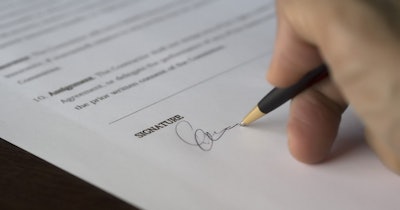 Bio-Techne announced Thursday that it has reached an agreement to acquire Tolochenaz, Switzerland-based Lunaphore, a developer of fully automated spatial biology products.
Financial terms of the acquisition were not disclosed.
Bio-Techne said that it expects to close the deal by the end of September, in the first quarter of its fiscal 2024.
Wenger Plattner is Bio-Techne's legal counsel. Bourgeois Avocat is legal counsel to Lunaphore, while UBS Investment Bank is Lunaphore's financial advisor.
Lunaphore's spatial biology offerings use precision microfluidic technology to reveal hyperplex proteomic and transcriptomic biomarkers with clinical relevance in tumors and other tissues at single-cell and subcellular resolutions, providing data needed for discovery and development of diagnostic tools in immunology, immuno-oncology, and neuroscience.
Bio-Techne and Lunaphore recently announced a strategic partnership to develop a fully automated spatial multiomic workflow that will use Lunaphore's Comet instrument and Spyre antibody panels with Bio-Techne's RNAscope HiPlex technology to enable same-slide hyperplex detection of protein and RNA biomarkers at single-cell resolution.