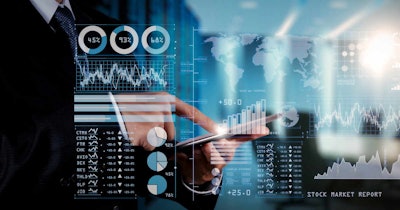 Thermo Fisher has announced plans to acquire Uppsala, Sweden-based proteomics company Olink for approximately $3.1 billion. The amount includes net cash of approximately $143 million.
Cravath Swaine & Moore LLP and Advokatfirman Vinge KB are serving as legal counsel for Thermo Fisher. For Olink, J.P. Morgan Securities LLC is serving as lead financial adviser. Goldman Sachs Bank Europe SE and Sweden Bankfilial are serving as financial advisers, and Baker & McKenzie is serving as legal counsel.
Under the terms of the deal, Thermo Fisher will acquire Olink for $26 per common share in cash to represent $26 per American depositary share (ADS) in cash. The price represents approximately 74% to the closing price of Olink's ADSs on the Nasdaq on October 16, the trading day before the deal was announced. Thermo Fisher will offer to acquire all outstanding Olink common shares and ADSs.
Olink's shares surged following news of the agreement; the Tuesday morning share price was $24.90, up 66%.
Both companies' boards have approved the deal. Additionally, Summa Equity AB, Olink's largest shareholder -- as well as other Olink shareholders and management, who together hold more than 63% of Olink's common shares -- have signed agreements supporting the offer. The transaction is expected to be completed by mid-2024 and is subject to customary closing conditions, including receipt of applicable regulatory approvals.
Olink's proprietary technology, the proximity extension assay, is used for high-throughput protein analysis for quantitative polymerase chain reaction and next-generation sequencing readout systems. Olink currently offers a library of more than 5,300 validated protein biomarker targets.
"The acquisition of Olink underscores the profound impact that proteomics is having as our customers continue to advance life science research and precision medicine," said Marc N. Casper, chair, president, and CEO of Thermo Fisher in a statement. "Olink's proven and transformative innovation is highly complementary to our leading mass spectrometry and life sciences platforms. Our company is uniquely positioned to bring this technology to customers enabling them to meaningfully accelerate discovery and scientific breakthroughs. We look forward to welcoming Olink's colleagues to Thermo Fisher."