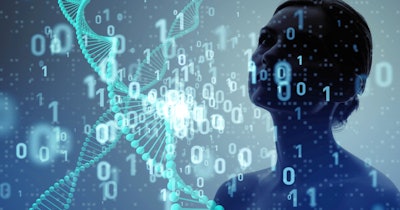 Biotech firm SeekIn on Friday announced the publication of research validating the use of its multicancer early detection (MCED) artificial intelligence (AI)-enabled OncoSeek test.
The study, findings from which were published on Thursday in the Lancet's eClinical Medicine journal, included 10,000 participants from China and the U.S.
The study aimed to distinguish individuals with cancer from those without and to predict the possible affected tissue of origin for those individuals who were determined to have cancer signals in their blood.
The researchers used OncoSeek to calculate the probability of cancer index based on the plasma levels of seven protein tumor markers (AFP, CA125, CA15-3, CA19-9, CA72-4, CEA, and CYFRA21-1), gender, and age of the subjects.
In the study, OncoSeek demonstrated a sensitivity of 51.7% with a specificity of 92.9%, resulting in 84.3% accuracy, with 49.5% sensitivity in patients with stages I and II cancers. The sensitivities ranged from 37.1% to 77.6% for the detection of nine common cancer types (breast, colorectum, liver, lung, lymphoma, esophagus, ovary, pancreas, and stomach). These nine cancer types account for approximately 59.2% of annual global cancer deaths.
Shenzhen, China-based SeekIn said that OncoSeek, which received the CE Mark in September 2022, was developed to address the need for affordable and effective MCED screening tests in low- and middle-income countries (LMICs). Many cancer screening technologies are not widely accessible in LMICs due to cost and complexity, the firm noted, adding that SeekIn was designed to require only a blood draw at a screening site.