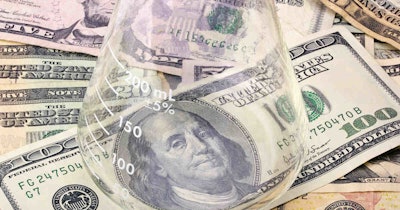 The U.S. National Institutes of Health (NIH) announced that it will award $50.3 million over five years to establish a multiomics research consortium.
The consortium will be given approximately $11 million in the first year; the project will be funded by the National Human Genome Research Institute, the National Cancer Institute, and the National Institute of Environmental Health Sciences.
Approximately half of the funding will be allocated to six disease study sites investigating fatty liver disease, hepatocellular carcinoma, asthma, chronic kidney disease, preeclampsia, and other conditions, the NIH said in a statement.
The agency added that at least three-quarters of the enrolled participants will be from ancestral backgrounds that have previously been underrepresented in genomics research. Furthermore, the study sites will collect data on participants' environmental and social health factors along with genetic data to present a more comprehensive picture of disease risks and outcomes.
The consortium's production center, which will be located at Washington University in St. Louis, will process specimens using high-throughput molecular assays to generate genomic, epigenomic, transcriptomic, proteomic, and metabolomic data. That data will then be analyzed to generate molecular profiles for both disease and non-disease states.
The generated data will be made available to the scientific community in organized datasets. The data analysis and coordinating center will be at the University of Massachusetts Chan Medical School in Worcester, MA.