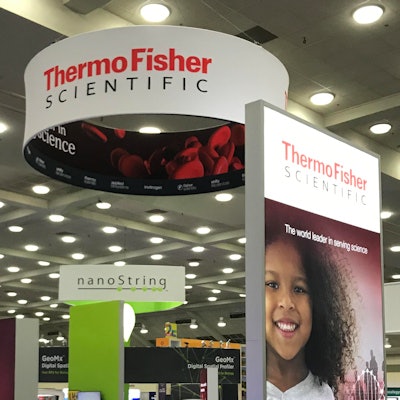 Thermo Fisher Scientific and AstraZeneca plan to co-develop companion diagnostics based on next-generation sequencing (NGS) to support targeted therapies.
Their multiyear, global deal will help support AstraZeneca's therapy portfolio. Over 90% of AstraZeneca's clinical pipeline is targeted precision medicine therapies covering a range of therapeutic areas.
More than ever, NGS-based companion diagnostics are used to match patients with new therapies for cancer and other diseases, Thermo Fisher said. The company offers the only globally distributable NGS companion diagnostic approved and reimbursed by government and commercial insurers in more than 15 countries, including the U.S., it added.