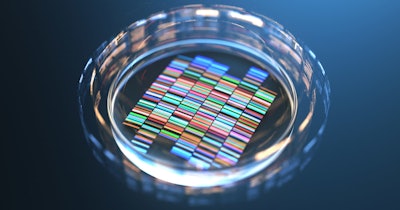 Pfizer and Thermo Fisher Scientific on Tuesday announced they have entered into a collaboration agreement to help increase local access to next-generation sequencing (NGS)-based testing for lung and breast cancer patients in more than 30 countries.
The companies will focus on countries in Latin America, Africa, the Middle East, and Asia where advanced genomic testing has previously been limited or unavailable.
Financial and other terms for the agreement were not disclosed.
Access to local NGS testing can help to provide faster analysis of associated genes, empowering healthcare providers to select the right therapy for that individual patient, the firms noted.
Under the agreement, Thermo Fisher will select local labs for its NGS technology, ensuring that they have the infrastructure, trained staff, and quality control measures to meet industry standards to conduct NGS testing for breast and lung cancer.
Pfizer will explore ways to enable affordable patient access for NGS testing for these types of cancer and work to raise healthcare provider awareness of the benefits of advanced testing.
The companies will also continue to evaluate opportunities to expand geographically and expand testing for other types of cancer.
In January, Thermo Fisher and AstraZeneca said they had entered a global, multiyear agreement to develop a solid tissue and blood-based companion diagnostic (CDx) test for the biopharma firm's Tagrisso (osimertinib) non-small cell lung cancer (NSCLC) treatment.