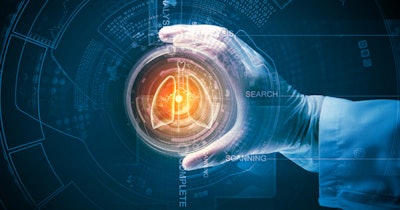 Molecular profiling company Foundation Medicine on Tuesday announced a collaboration with Bristol Myers Squibbto develop the FoundationOne CDx test as a companion diagnostic to repotrectinib, Bristol Myers Squibb's investigational tyrosine kinase inhibitor (TKI).
Repotrectinib is currently being evaluated in a phases I and II study, TRIDENT-1, for patients with TKI-naïve or TKI-pretreated ROS1+ advanced non-small cell lung cancer (NSCLC) and NTRK+ advanced solid tumors. The FoundationOne CDx test would be used in identifying patients likely to respond to treatment with repotrectinib if both the treatment and the test are approved.
FoundationOne CDx is a tissue-based companion diagnostic test that has been clinically and analytically validated for all solid tumors; it is the first such companion diagnostic to receive approval from the U.S. Food and Drug Administration (FDA). In a statement, Foundation Medicine said that it had garnered approximately 60% of all companion diagnostic approvals for next-generation sequencing (NGS) testing in the U.S.
"This new collaboration builds on our ongoing research-driven partnership and furthers our shared commitment to deliver more treatment options to patients who need them," Jason Adams, vice president of Biopharma Enterprise Partnerships at Foundation Medicine, said in a statement.