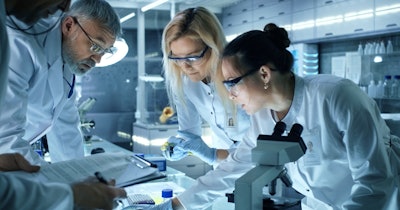 Navigate BioPharma and Becton Dickinson have formed a strategic collaboration to use flow cytometry to develop and commercialize companion diagnostics (CDx) and clinical decision-making solutions.
Navigate BioPharma, an independently operating subsidiary of Novartis, provides biomarker and bioanalytic solutions for clinical development and CDx applications. The collaboration leverages Navigate BioPharma's experience in designing and validating biomarker assays with BD's expertise in flow cytometry and development services.
The partners believe that flow cytometry-based CDx can assist in identifying patients who are most likely to benefit from specific therapies, as well as monitoring patients' responses to treatment and optimizing dosing and safety.
The aim of the collaboration is to provide end-to-end solutions for pharma and biotech companies developing tests to match patients with treatments, Navigate BioPharma said in a statement. The firm added that they also aim to address the need in the clinical trial field for providers of integrated solutions from method development to commercialization.
The two companies expect to collaborate with biopharma companies to use biomarker-based assays as tools for clinical trials or for CDx for cancer and other diseases. The partners plan to use flow cytometry in the development of minimal residual disease monitoring assays, as well as increasing the range of therapeutic options and biomarkers that can be analyzed to include complex target and drug combinations, rare cell populations, and cell signaling and function.