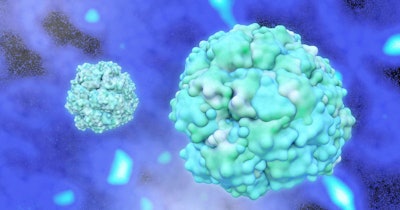 Foundation Medicine has received U.S. approval for a companion diagnostic (CDx) designed to determine if a patient may be eligible for treatment with Johnson & Johnson's Akeega.
Johnson & Johnson's Janssen Biotech won U.S. Food and Drug Administration (FDA) approval for Akeega late last week. The drug is a combination of abiraterone acetate, a molecule sold by J&J as Zytiga, and GSK's PARP inhibitor niraparib. Based on phase 3 data, the FDA approved Akeega for use in adults with deleterious or suspected deleterious BRCA-mutated castration-resistant prostate cancer (mCRPC).
Physicians must determine BRCA status using a test approved by the FDA. Foundation Medicine, part of Roche, has addressed that need by winning approval for FoundationOne CDx as a companion diagnostic for Akeega.
"This companion diagnostic specifically will help enable broader access to an important new therapy option in BRCA1/2+ mCRPC," Mia Levy, chief medical officer at Foundation Medicine, said in a statement. "High-quality companion diagnostics are important tools to support oncologists in the development of personalized treatment plans for each unique patient."
Using tissue samples, FoundationOne CDx analyzes more than 300 cancer-related genes for genomic alterations. The ability of the product to test for alterations and select gene rearrangements and genomic signatures including microsatellite instability and tumor mutational burden has led to its approval as a CDx for multiple products.
In prostate cancer, the test is already used to show if a patient has the homologous recombination repair gene alterations that indicate the patient may respond to AstraZeneca and Merck & Co.'s PARP inhibitor Lynparza. Akeega is a competitor to Lynparza.