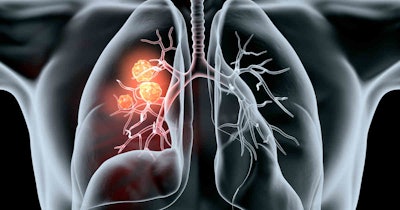 Amoy Diagnostics on Tuesday announced its partnership with AstraZeneca to develop its next-generation sequencing (NGS) AmoyDx Essential panel as a companion diagnostic (CDx) for use in China with Enhertu, a HER2-directed antibody drug conjugate used in the treatment of non-small cell lung cancer (NSCLC).
Amoy said that Enhertu, which was jointly developed and commercialized by Daiichi Sankyo and AstraZeneca, is already approved in China to treat patients who have received previous treatments for HER2-low and HER2-positive metastatic breast cancer.
In August 2022, the U.S. Food and Drug Administration (FDA) approved Enhertu for use with previously treated advanced NSCLC patients whose tumors have HER2 (ERBB2) activating mutations, additionally granting premarket approval to Thermo Fisher Scientific and Guardant Health for NGS assays as companion diagnostics to Enhertu.
Amoy said in a statement that this agreement is the latest in ongoing collaborations to develop and commercialize AmoyDx assays for companion diagnostic use with AstraZeneca's prostate, breast, and ovarian cancer therapies.
The two firms have also entered into an agreement to advance the AmoyDx HRD Complete Panel as a companion diagnostic for AstraZeneca's Lynparza (olaparib) PARP inhibitor. Lynparza is approved in China for the maintenance treatment of patients with advanced HRD-positive epithelial ovarian, fallopian tube, or primary peritoneal cancer.