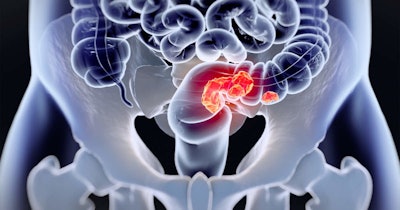 Mainz Biomed on Tuesday announced the launch of a U.S. extension of its ColoFuture European feasibility study, which evaluates the integration of a portfolio of gene expression (mRNA) biomarkers into the company's ColoAlert test for the detection of colorectal cancer (CRC).
Mainz said it has licensed five mRNA biomarkers based on their ability to identify curable precancerous colonic polyps called advanced adenomas, as well as treatable early-stage CRC.
The eAArly Detect study will evaluate the effectiveness of these biomarkers to enhance ColoAlert's product specifications and to extend its capability to include the identification of advanced adenomas while increasing ColoAlert's rates of diagnostic sensitivity and specificity, the firm said.
ColoAlert is a CE-IVDR marked test available in the E.U. and United Arab Emirates. It analyzes cell DNA for specific tumor markers; when combined with a fecal immunochemical test, it provides early detection of tumor DNA and CRC cases, Mainz said.
Mainz expects to complete study enrollment in Q1 2023. Depending on the study's outcome, the biomarkers may be considered for inclusion in the U.S. pivotal study expected to start in Q4 2022, Mainz added.