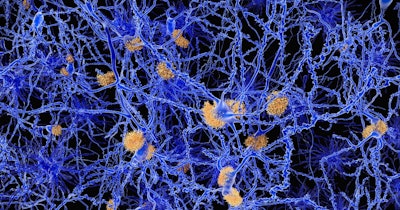 DiamiR Biosciences, a developer of noninvasive blood-based diagnostic tests for brain health and other diseases, has found a private partner specializing in automated machine learning (ML) to validate its biomarker panels and develop "highly accurate" diagnostic tests for Alzheimer's disease and Rett syndrome, a genetic disease that affects brain development in girls.
DiamiR has struck an agreement with JADBio, a firm that analyzes biomolecular data and builds predictive models. Under the deal, DiamiR will apply the capabilities of JADBio's Automated Machine Learning (AutoML) bioinformatics platform and services to its own microRNA platform.
Alidad Mireskandari, DiamiR's CEO, said that the aim of the partnership was to produce "sophisticated, proprietary ML-based testing algorithms and further its development efforts, describing the move as a "key step towards validation of our diagnostic tests."
JADBio's CEO, Pavlos Charonyktakis, added, "We are thrilled to be partnering with DiamiR as we are confident that our state-of-the-art ML platform and services will prove instrumental in DiamiR's efforts to efficiently validate their biomarker panels and develop highly accurate diagnostic tests."
DiamiR works to develop minimally invasive tests for the detection and monitoring of pathology based on quantitative analysis of organ-enriched microRNA signatures in plasma for screening, patient stratification, disease progression, and treatment monitoring.
JADBio aims to make machine learning accessible and says it can parse multi-omics data, including genomics and phenotype/clinical data and images to discover the insights companies need.
The financial terms of the deal were not disclosed by either company.