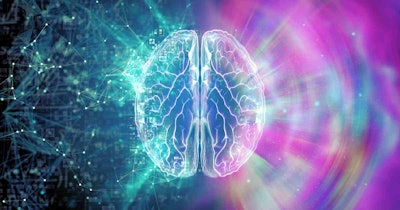 Diagnosis of bipolar disorder (BD) could be improved using a simple blood test to identify biomarkers associated with the condition, say researchers.
The blood test on its own could diagnose up to 30% of patients with BD, but it is even more effective when combined with a digital mental health assessment, they say.
BD is frequently misdiagnosed, with nearly 40% of patients initially receiving an incorrect diagnosis of major depressive disorder (MDD), say University of Cambridge academics in a new study in JAMA Psychiatry. The two conditions have overlapping symptoms, and patients often have to wait a long time to get an accurate diagnosis of BD in a full psychiatric assessment.
"When someone with bipolar disorder is experiencing a period of low mood, to a physician, it can look very similar to someone with major depressive disorder," said Professor Sabine Bahn, a professor of neurotechnology and head of the Cambridge Centre for Neuropsychiatric Research, who led the study.
"However, the two conditions need to be treated differently: if someone with bipolar disorder is prescribed antidepressants without the addition of a mood stabilizer, it can trigger a manic episode."
The proof-of-concept study examined whether BD can be distinguished from MDD during episodes of low mood by profiling biomarkers in dried blood spots from patients. The research team analyzed samples and data collected as part of the Delta study carried out in the U.K. between April 2018 and February 2020, which sought to identify BD in patients who had received a diagnosis of MDD within the previous five years and had current depressive symptoms.
Enrolled participants were asked to complete an online mental health questionnaire. After completing a validated diagnostic tool to establish mood disorder diagnoses, 241 participants were included in the study. Dried blood samples from around 1,000 patients were analyzed for 630 metabolites using mass spectrometry. Analysis of the data showed a significant biomarker signal for BD, even after accounting for confounding factors such as medication.
"Consistently, the biomarkers were correlated primarily with manic symptoms, potentially representing their surrogate markers," the researchers wrote. "Our results suggest that incorporating biomarker measurements into diagnostic models based on self-reported patient data enhances their ability to distinguish misdiagnosed BD from MDD during episodes of low mood and may lead to clinically relevant improvements."
"The online assessment was more effective overall, but the biomarker test performs well and is much faster," said Bahn. "A combination of both approaches would be ideal, as they're complementary."
The research was supported by the Stanley Medical Research Institute and Psyomics, a Cambridge University spinout company co-founded by Bahn.