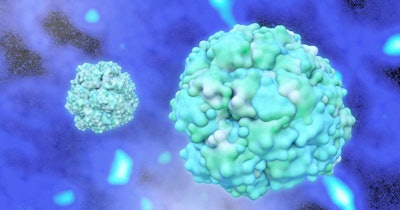 New Jersey-based Quest Diagnostics has launched a biomarker test service for prostate cancer in partnership with Australian firm Envision Sciences.
The test aims to improve the accuracy of grading biopsies for prostate cancer, which is one of the most prevalent and deadly cancers affecting men, said Kristie Dolan, vice president and general manager, Quest Diagnostics Oncology Franchise.
"We expect this service to help fill a clinical gap affecting millions of men for staging, diagnosis and treatment for prostate cancer," Dolan said.
Quest Diagnostics, which generated revenues of approximately $9.88 billion in 2022, announced the launch on July 13 through its subspecialty pathology business, AmeriPath.
Quest developed and validated the laboratory test under an intellectual property license agreement with Envision Sciences, which develops biomarker-based cancer diagnostic and prognostic tests in tissue and blood.
"Our patented technology provides a novel approach to visualizing prostate cancer tissue and improving accuracy in grading the cancer by pathologists," said Envision Sciences CEO Peter Pursey. "We expect the test to enhance current prostate cancer histology practice and improve the information available to clinicians, enabling them to better align cancer grades with treatment options."
The venture involves the use of Envision's proprietary biomarker and immunohistochemistry (IHC) technology that includes staining technology and novel biomarkers EV1, EV2, and EV3.
Envision Sciences licensed the original technology from the University of South Australia, with which they have an active biomarker discovery research and development program.
Research published earlier this year in Pathology assessed tissue specimens using a panel based on the three Envision biomarkers and technology, compared to conventional assessment of pathologic evaluation based on hematoxylin and eosin-stained tissue alone.
The biomarker panel improved the reliability of pathology assessment, resulting in Gleason grade redistribution for 41% of patient samples, according to the study.
Quest Diagnostics said that physicians in the U.S., with the exception of New York, could start ordering the test from July 13.
According to the American Cancer Society, about 1 out of every 8 men will be diagnosed with prostate cancer during his lifetime. Prostate cancer is the second leading cause of cancer death in men in the U.S., behind only lung cancer. About 1 man in 41 will die of prostate cancer.
A recent Quest Diagnostics Health Trends study showed that, more than two years after the COVID-19 pandemic began, diagnoses of prostate and breast cancer continue to lag behind pre-pandemic levels, suggesting that more people are living with undiagnosed cancers now than prior to the pandemic. Noninvasive tests able to identify whether a cancer is aggressive are limited.
Dolan said Quest's link-up with Envision would broaden access to "innovative technology," adding, "With Quest's national scale and industry-leading prostate cancer portfolio, we will be able to reach a larger number of patients and provide them with diagnostic insights to inform their treatment decisions."