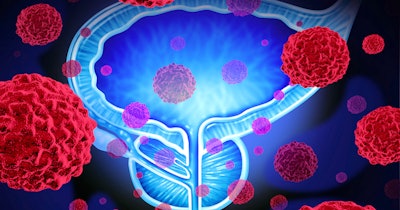 Quest Diagnostics has launched a prostate cancer biomarker test that is designed to improve the accuracy of biopsy grading.
Accurate interpretation and grading of tissue are central to the diagnosis and assessment of people with prostate cancer. However, the morphology may fail to reflect the underlying biology. Efforts to identify biomarkers that define prostate cancer biology initially failed to generate clinically useful tests; however, last year, researchers in Australia claimed to have found a panel that could "transform clinical practice," details of which were published in the journal Pathology.
Quest's laboratory test builds on the Australian research. Working with Envision Sciences, the Australian diagnostics company that owns the biomarker intellectual property, Quest's subspecialty pathology business, AmeriPath, has developed a tissue-based test.
In a statement, Kristie Dolan, vice president and general manager, Quest Diagnostics Oncology Franchise, discussed the test and how the collaboration could enable more physicians to get a clearer picture of the health of their patients with prostate cancer.
"Our goal for this innovative prostate biomarker test is to improve the accuracy of grading prostate cancer biopsies. We expect this service to help fill a clinical gap affecting millions of men for staging, diagnosis and treatment for prostate cancer," Dolan said. "With Quest's national scale and industry-leading prostate cancer portfolio, we will be able to reach a larger number of patients and provide them with diagnostic insights to inform their treatment decisions."
The Pathology paper describes a study that compared a panel of three biomarkers, Appl1, Sortilin, and Syndecan-1, to standard hematoxylin and eosin (H&E) Gleason grade assignment. Compared to H&E, the panel "reduced subjectivity in interpretation of prostate cancer tissue morphology and improved the reliability of pathology assessment, resulting in Gleason grade redistribution for 41% of patient samples." Redistributions were split evenly between specimens that were upgraded and downgraded.
When the panel-assisted labeling and H&E staining results were "equivocal," the interpretation of cancer morphology "could be more accurately applied upon re-review of the H&E tissue sections." The authors of the paper highlighted the re-review accuracy as an important consideration.
There is a mechanistic explanation for why Appl1, Sortilin, and Syndecan-1 could serve as biomarkers of prostate cancer. The three proteins are involved in the regulation of transcription factor activity, energy metabolism, and cancer progression in prostate cancer. As such, expression of the proteins may inform the pathogenesis of the disease.