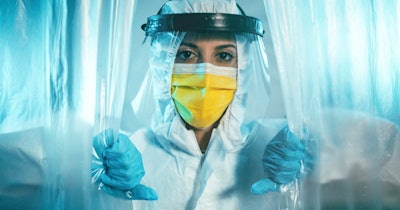 A lack of standardization of infectious disease consumables was "a huge, unanticipated issue during the pandemic" that still needs to be resolved, according to a report in GenomeWeb.
The report includes comments from people working at laboratories, test developers, and the government about how the lack of standardization affected the diagnostic response to COVID-19 in the U.S. and what, if anything, could be done to prevent the same problems from happening during future crises.
Kelly Wroblewski, the Association of Public Health Laboratories' director of infectious disease programs, called standardization "a huge, unanticipated issue," adding that having proprietary consumables associated with different platforms "is a challenge … and it will be a challenge in another pandemic." The lack of standardization covers consumables, including collection tubes, swabs, and media.
In routine testing, the lack of standardization causes few problems and may even be beneficial if it leads to the development of new consumables that improve on existing materials. However, as the COVID-19 pandemic showed, proprietary consumables hinder testing when supply chains falter and lab capacity is stretched, because they prevent sites from switching between materials as products come in and out of stock.
Representatives of multiple areas of the industry acknowledge the problem, but there is less consensus on what should be done. Wroblewski admitted to being at "a bit at a loss" because "there's not a lot of incentive for manufacturers to do something differently, and I'm not sure who is in a position to push doing something differently."
The federal government is one organization that could potentially encourage or compel standardization; the issues created by proprietary consumables are already on the radar of federal officials. Mary Denigan-Macauley, director of health care at the U.S. Government Accountability Office, said that her team may assess standardization as it works currently to understand the lessons of the pandemic for the diagnostic sector.