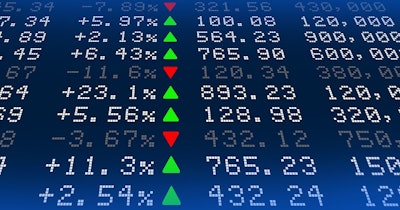 Trinity Biotech said after the close of the market on Monday that it has received notice from Nasdaq saying it is not in compliance with a rule requiring a minimum bid price for the company's American depositary shares (ADSs).
The notice, received by Trinity Biotech last Wednesday, said that the bid price has been below $1.00 per share for 30 consecutive business days.
The notice has no immediate effect on the listing of the firm's ADSs, which will continue to trade on the Nasdaq.
In accordance with the Nasdaq listing rule in question, Trinity Biotech has 180 calendar days, or until October 16, to regain compliance with the minimum bid price requirement.
Last Thursday, the Dublin-based firm announced that it has entered into an agreement to sell its Fitzgerald Industries life sciences supply business to Biosynth, a supplier of raw materials to the life sciences industry, for approximately $30 million in cash.