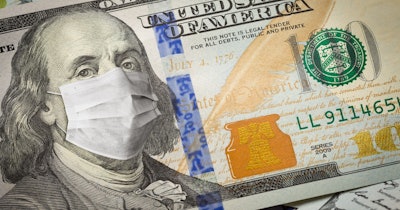 The U.S. Department of Health and Human Services (HHS) announced that it is investing $600 million in funding into COVID-19 test manufacturing.
The funds will be distributed to 12 U.S.-based test manufacturers to support the production of approximately 200 million over-the-counter COVID-19 tests for federal government use.
The manufacturers to be given funds are iHealth ($167 million awarded), Access Bio ($88.7 million), CorDx ($86.4 million), Azure ($61.2 million), Maxim Bio ($49.5 million), Kwell Laboratories ($31.4 million), Princeton BioMeditech ($28.7 million), QuidelOrtho ($28.6 million), InBios ($20.7 million), Sekisui ($20.5 million), Orasure ($5.7 million), and Advin ($4.5 million).
Additionally, the federal government reopened its COVIDTests.gov website, which allows households to order four free at-home COVID-19 rapid antigen tests. The tests detect currently circulating COVID-19 variants and are intended for use through the end of 2023, HHS said in a statement.