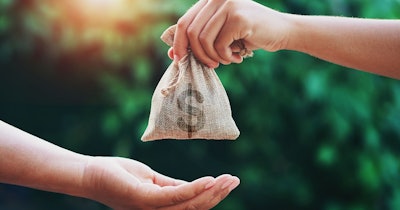 Precipio on Thursday announced a stock offering and private placement valued at $2 million.
The specialty cancer diagnostics company said it expects to use the net proceeds for working capital and general corporate purposes.
The firm has entered agreements with institutional investors for the purchase and sale of 4,125,000 shares of its common stock in a registered direct offering.
New Haven, CT-based Precipio also issued pre-funded warrants to purchase 319,445 shares of its common stock as part of the offering.
Additionally, the company issued warrants for the purchase of up to 8,888,890 shares of common stock at a combined purchase price of $0.45 in a concurrent private placement.
Pre-funded warrants allow the holder to purchase a specified number of a company's securities at a nominal exercise price. The pre-funded warrants will have a nominal exercise price of $0.001 per share, be exercisable right away, and have an indefinite term.
The common warrants issued pursuant to the concurrent private placement will have an exercise price of $0.63 per share, will be initially exercisable beginning six months following the date of issuance, and will expire five years from the initial exercise date.
Investment bank A.G.P./Alliance Global Partners is the financial advisor for the offering, which is expected to close around June 12.