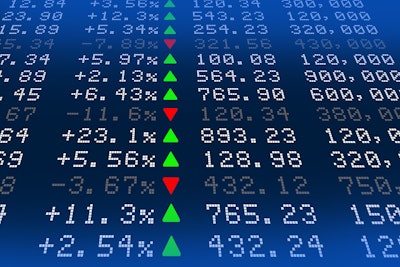 Quotient on Monday announced it will execute a 1-for-40 reverse stock split of its ordinary shares effective November 2.
The shares are expected to begin trading the following day on a split-adjusted basis, the company said.
By effecting the reverse stock split, the company will be in compliance with the minimum bid price requirement for maintaining its listing on the Nasdaq composite, Quotient said.
The split will involve all issued and outstanding ordinary shares, but it will not alter any shareholder's percentage interest in the company's equity, Quotient added.
The company's shares were down more than 36% to 81 cents in Monday morning trading on the Nasdaq.