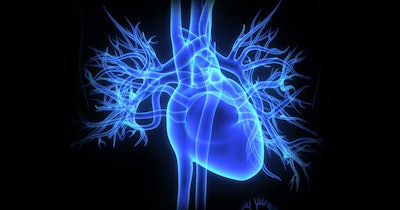 Cardio Diagnostics Holdings, a firm commercializing artificial intelligence (AI) and epigenetics-based clinical tests for cardiovascular disease, went public on the Nasdaq Wednesday.
The Chicago-based firm also announced the completion of its previously announced business combination with Mana Capital Acquisition, a publicly traded special purpose acquisition company.
The combined company will be led by its CEO Meeshanthini (Meesha) Dogan and the rest of Cardio Diagnostics' current management team, and trades under the symbols CDIO and CDIOW.
The firm said its mission is to help physicians better detect and treat cardiovascular disease. Its Integrated Genetic-Epigenetic Engine, developed at the University of Iowa by company founders Dogan and Dr. Robert Philibert, sits at the core of its cardiovascular testing products.
The technology enables the development of a series of tests for precision prevention and early detection and assists in personalized treatment of major types of cardiovascular diseases and associated comorbidities, the firm said.
"Heart disease prevention initiatives can deliver significant value across the healthcare continuum, but the key is that they must be evidence-based," Dogan said in a statement. "What's clear from our research is that we're missing a significant opportunity to prevent heart disease at scale."
In a recent Form-S4 filing with the U.S. Securities and Exchange Commission, Mana Capital Acquisition noted that Cardio's first product, Epi+Gen CHD, was launched in January 2021.
The test, offered via telemedicine, provides a risk assessment targeting coronary heart disease (CHD) events, including heart attacks.
"Revenue for this product is generated through the recurring sale of this test and through licensing agreements," Mana Capital said in the filing, adding that Cardio's ongoing strategy for expanding its business operations includes the development of blood-based and saliva-based products for stroke, congestive heart failure, and diabetes.
Its plans also include building out clinical and health economics evidence to obtain payer reimbursement for its tests; expanding its testing process outside of a single high-complexity CLIA-certified laboratory to multiple laboratories, including hospital laboratories; introducing its test across additional channels including health systems and self-insured employers; and pursuing the potential acquisition of one or more laboratories and/or telemedicine, AI, or remote patient monitoring companies.
Cardio Diagnostics is one of a few testing companies to go public in recent months. Cancer diagnostics firm BioAffinity Technologies began trading on the Nasdaq at the end of August and Know Labs, the developer of a biosensor to detect and monitor glucose and numerous medical signatures, went public on the NYSE in September.
In Wednesday afternoon trading, Cardio Diagnostics shares under the symbol CDIO were down more than 33% at $4.