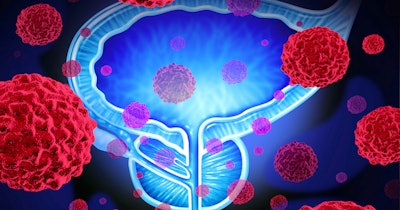 Veracyte has raised its full-year guidance after climbing sales of its prostate cancer and thyroid nodule tests drove revenues up 24% in the second quarter.
The California-based diagnostics company acquired the prostate cancer test, which assesses the activity of 22 genes to determine the risk of disease progression, in its 2021 takeover of Decipher Biosciences. Veracyte paid $600 million to buy the business, and has been rewarded with a product that has added to its growth rate.
In the second quarter, Veracyte reported sales of 15,000 Decipher Prostate tests. The 50% year-over-year increase in test volumes helped the company to report total sales of $90.3 million. A genomic test for thyroid nodules, Afirma, was another growth driver.
Veracyte calculates that the market for molecular prostate cancer diagnostics is around 30% penetrated, with Decipher representing most of the penetration. CEO Marc Stapley discussed the market dynamics on a conference call to discuss Veracyte's second quarter financial results.
"I think it's pretty clear that we're continuing to take share. It certainly feels that way in terms of anecdotally what we hear from our sales team in terms of where they see other tests and where they don't," Stapley said. "You're going to always find examples where there's puts and takes at a customer level. But if you take it at a very high macro level, I think the numbers speak very loudly for themselves."
Additionally, Veracyte used the call to reveal that Tina Nova is stepping down. Nova has served as general manager of the urology business since joining Veracyte as part of its acquisition of Decipher. John Leite will oversee the urology unit in his new role of chief commercial officer of the CLIA business.