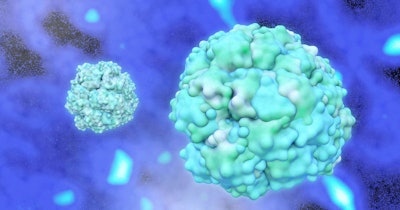 Veracyte on Tuesday announced that it will share data from three studies on the use of its Decipher Genomics Resource for Intelligent Discovery (GRID) database in advancing molecular insights into prostate cancer at the 2023 American Society of Clinical Oncology (ASCO) Annual Meeting being held in Chicago from June 2 to June 6.
"The Decipher GRID-based data that will be shared at this year's ASCO meeting to help advance our collective understanding of how to use transcriptomic information in the treatment of prostate cancer," Elai Davicioni, PhD, Veracyte's medical director for urology, said in a statement.
Two posters (Poster #188; Abstract #5094 and Poster #120; Abstract #5026) will be presented on June 3. Poster #188 will summarize findings from the Phase III clinical trial NRG/RTOG 0521, which examined the role of molecular subtyping in predicting response to docetaxel chemotherapy in patients with high-risk prostate cancer who were treated with radiation and androgen deprivation therapy. Poster #120 will share findings from an analysis of transcriptomic changes over time in patients with low- or intermediate-risk prostate cancer undergoing active surveillance and those treated for one year with enzalutamide during the ENACT trial.
The third study, #e17083, used the Decipher GRID database to identify differences in transcriptomic profiles between castration-sensitive prostate cancers that became metastatic within six months of primary cancer diagnosis (synchronous mCSPC) and those that became metastatic after six months of primary cancer diagnosis (metachronous mCSPC). The study abstract is available from the ASCO Annual Meeting site.
The Decipher GRID database, which is used by Veracyte and its partners in urologic cancer research, comprises more than 100,000 whole-transcriptome profiles from patients with urologic cancers. Information derived from GRID is available on a research-use only basis to physicians who have ordered the Decipher Prostate Genomic Classifier.