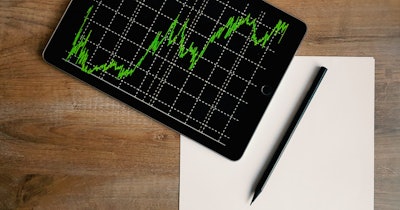 For its first full quarter following a business combination, QuidelOrtho after the close of the market on Wednesday reported third-quarter revenues of $783.8 million, an increase of 54% compared to $509.8 million in Q3 2021 and in line with preliminary estimates announced in October.
The surge in year-over-year growth was largely due to the closing of the combination of San Diego-based Quidel and Raritan, NJ-based Ortho Clinical Diagnostics, which led to QuidelOrtho in May.
"Integration of our QuidelOrtho business is going well, surpassing our initial expectations, and will continue to be a key focus for us in the coming quarters," Douglas Bryant, chairman and CEO of QuidelOrtho, said in a statement.
The firm added that for the quarter ended October 2, total supplemental combined revenue of $783.8 million decreased by 24%. Reflecting the drop in combined revenue, QuidelOrtho posted Q3 Labs segment revenues of $334.8 million, a decrease of 8% year-over-year compared to $363.3 million; Transfusion Medicine revenues of $163.1 million, down 5% year-over-year from $170.7 million; Point-of-Care revenues of $270.5 million, a decrease of 39% year-over-year from $443.5 million; and Molecular Diagnostics revenues of $15.4 million, down 72% year-over-year from $54.8 million.
The transition of Beckman BNP assay sales to Beckman Coulter was a 3% headwind to revenue which resulted in the underlying base business increasing by 6% in Q3, the firm said.
Third-quarter revenue growth, excluding COVID-19 revenue, was driven by the firm's Point-of-Care and Donor Screening product lines.
QuidelOrtho reported Q3 net income of $19.2 million, or $.28 per share, compared to $215.7 million, or $5.08 per share, in the prior-year quarter. The third-quarter 2022 results include significant one-time charges related to the combination of Quidel and Ortho Clinical Diagnostics.
At the end of the third quarter, QuidelOrtho had cash and cash equivalents of $212.2 million and marketable securities of $51.8 million.
On a conference call to discuss the financial results, Bryant addressed progress with the business combination. "While integrations are always challenging, we believe the combination of Quidel and Ortho is less complex than other integrations in part because we aren't consolidating manufacturing facilities, don't have any product overlap, and our commercial teams don't have to start selling one product in favor of another," he said. "This merger, although bigger, is certainly simpler and more straightforward than what we accomplished very well with the integration of the Alere assets, a two-year process that required a dependence on transition services and significant third-party involvement to operate the business."
The firm has identified at least $50 million per year in cost synergies, above its $30 million 2023 target. He said QuidelOrtho is managing approximately 100 R&D projects, "and there's opportunity to optimize our focus and our spend. During the quarter, we initiated an R&D portfolio review to rank our projects based largely on [net present values] that have been adjusted for technical, market, and regulatory risks. This is helping us prioritize resources for the most important projects."
In Thursday morning trading on the Nasdaq, shares of QuidelOrtho were down more than 4% at $85.15.