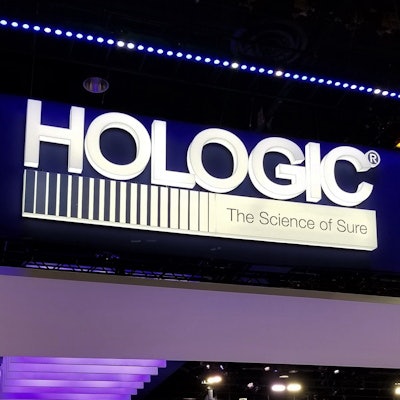 Hologic has continued to post significant increases in revenue, with revenues doubling in the company's second quarter. The growth was driven primarily by demand for the company's SARS-CoV-2 assays, but revenues in Hologic's Breast Health business also increased.
For the second quarter (end-March 27), Hologic recorded overall revenues of approximately $1.538 billion, up 103.4% compared with $756.1 million in the same quarter last year. The company posted net income under generally accepted accounting principles (GAAP) of $619.4 million, compared with $94.8 million in the same period last year.
The overall growth was driven primarily by increases in the company's worldwide molecular diagnostics revenue. Sales in the company's Diagnostics business climbed to $1.065 billion, up 233.4% over last year. The company reported the increase is driven by demand for its SARS-CoV-2 assays and Panther and Panther Fusion systems.
Revenues on the company's Breast Health side increased for the quarter to $336.3 million, up 9.3% from $307.8 million in the second quarter of 2020.
Hologic completed three acquisitions in the second quarter. It acquired Somatex in December for about $63 million, Biotheranostic in February for approximately $232 million, and Diagenode in March for approximately $153 million.